Testing of Children's Garments - both Nightwear & Daywear
Thursday, 29 April 2021
In Australia, other than the general requirement for care labelling of textiles, the only mandated requirement specifically for Children's apparel is for Children's nightwear and limited daywear.
Consumer protection legislations in both Australia and New Zealand are based on AS/NZS 1249-2014.
This joint Australian and New Zealand Standard AS/NZS 1249-2014 sets out a method for the assessment and labeling of children's nightwear and limited daywear clothing items across four categories:
(1) Garments made from fabrics of low flammability
(2) Garments designed to reduce fire hazard
(3) All-in-one garments size 00-2
(4) Garment fabric or designs considered to have higher fire danger properties.
Requirements vary dependent on the type of nightwear garment for sale, and can include flammability properties, labelling, dimensions, design and trims.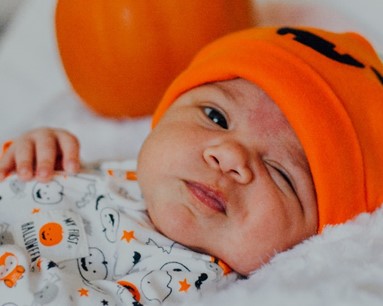 The Australian Competition and Consumer Commission (ACCC) have also provided guidelines on chemicals that can be used in production and finishing of textile products and may be harmful, including AZO dyes and Formaldehyde.
Formaldehyde Content (Safety guidance on concentrations of particular chemicals in certain consumer goods (ACCC 2014))
Maximum 30 mg/kg (or 0.003 % by weight) for infants' clothing and clothing specifically marked for individuals with sensitive skin
Maximum 100 mg/kg (or 0.01 % by weight) for garments which contact the skin
Maximum 300 mg/kg (or 0.03 % by weight) for other garments or fabrics
Azo Dyes
Azo dyes are synthetic dyes used in a variety of consumer goods including foods, cosmetics, carpets, clothes, leather and textiles.
A small proportion of azo dyes contain, or can break down to form, aromatic amines. Some aromatic amines, such as benzidine, 3,3'-dimethylbensidine and p-aminoazobenzene are suspected carcinogens. Aromatic amines can migrate from clothing and leather articles and be absorbed through the skin where there is direct and prolonged contact. The amount of aromatic amines released can increase with body heat, sweat and saliva.
It is only certain azo dyes that are problematic — the majority don't lead to exposure to hazardous aromatic amines.


LINK: Testing of Children Garments


Our technologists are here to help you with appropriate test selection, and when required, it is a simple matter to request testing for specific external retailers, or request a NATA endorsed report.


CONTACT US:
Please do not hesitate to contact us in regards to garment testing or for further information other textile testing requirements.
Phone: (03) 9371 2400 or Email: producttesting@awta.com.au