Shade Structure & Bush Fire Testing - Preparation for Summer heat conditions
Wednesday, 20 October 2021
The importance of Shade Structures, managing their performance and a glance at BAL rating in bush fire prone areas.
Early Spring reminds us that it is time once again to give some thought to protecting our homes and property from the harsh Australian summer.
We are fortunate to have some very good standards and test methods that help us to specify and manage product that helps get us through the hotter weather.
Schools, homes, businesses, car yards etc. make use of popular textile shade structures to protect property and provide protection from harmful ultra-violet light.
Shades Coverings
Textile shade structures are typically made from warp knit polyethylene textiles.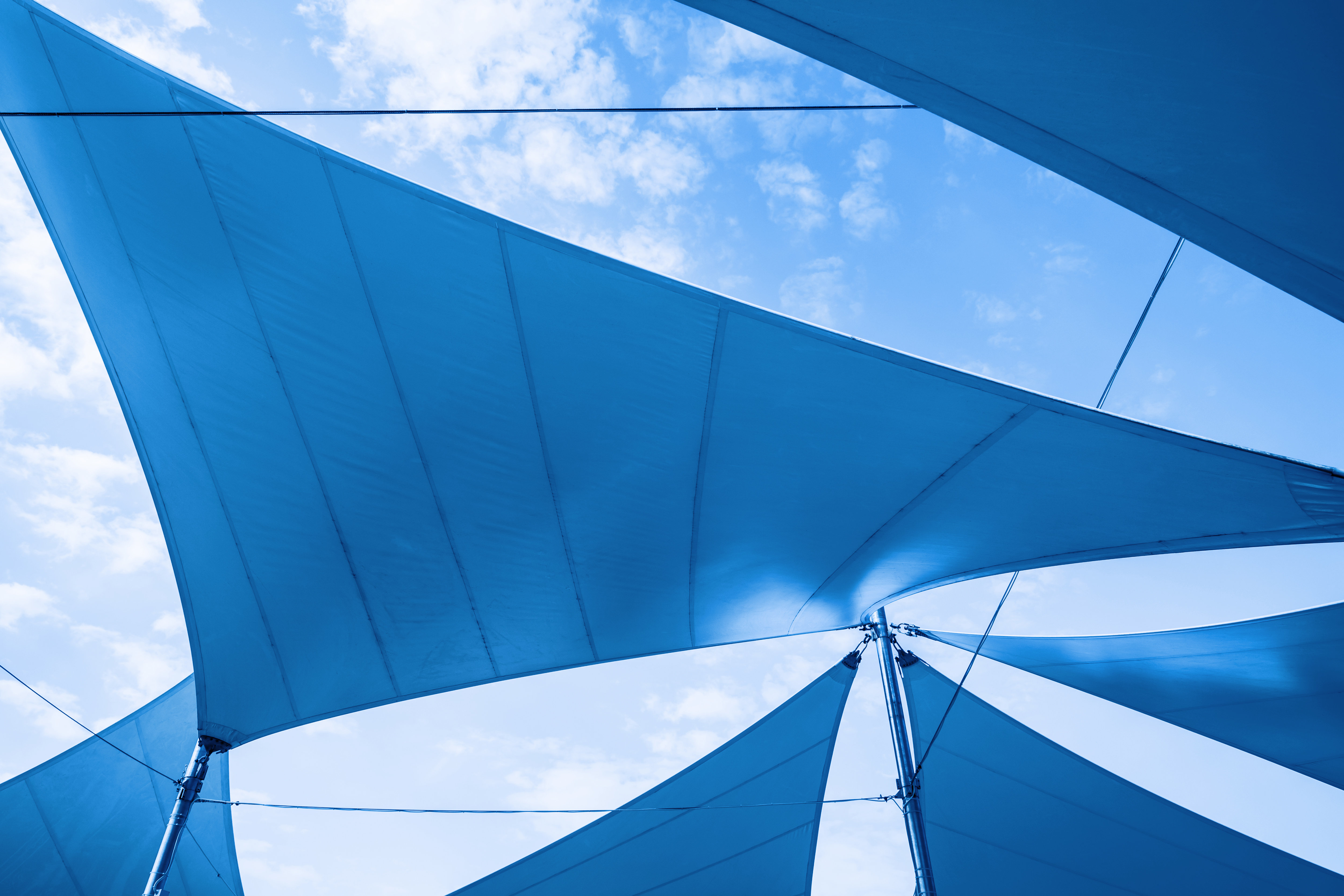 Polyethylene based shade cloth structures have very good resistance to mould, chemical damage, rainfall and even wind because of the nature of the yarns and warp knit structure. This, together with sophisticated installation methods makes for a very physically stable system.
Shade structures can even, in very hot conditions, help to mitigate against another summer problem that we have in Australia - Bush Fires.
We do need to ensure however, that polyethylene textiles have adequate UV stabilisation. Resistance to UV degradation can differ somewhat depending upon colour and a UV stabiliser may be needed to assist some shades.
To help us manage this risk and measure the performance of textile shade structures, assess their ability to survive a life cycle in Australian conditions, AS 4174:2018, Knitted and woven shade fabrics, is a standard that gives strong and tested guidance.
This standard gives a simple accelerated weathering test method for predicting likely strength loss over time. This involves measuring initial textile strength followed up with a measurement after a 2000hr artificial daylight exposure.
Importantly, for horticultural purposes, the cover factor or measure of the UV radiation that is transmitted through the textile, is used to categorise shade cloths according to their cover factor range from ultra-light through to ultra-heavy cover.
Physical tests such as burst resistance are used to determine resistance to puncture and tensile and elongation testing is done to ensure that the textile is suitable to maintain its shape and integrity under tension.
Warp knit shade fabrics, when required to be assessed for flammability performance are typically assessed in accordance with AS 1530.2 to derive a flammability index and/or ASNZS 1530.3 for ignitability, spread of flame, heat and smoke measurement.
Bush Fires
As the heat builds up, it is a good time to have a look at our popular construction materials such as timber for decking and more and see how they shape up against AS 3959, Construction of buildings in bush fire prone areas.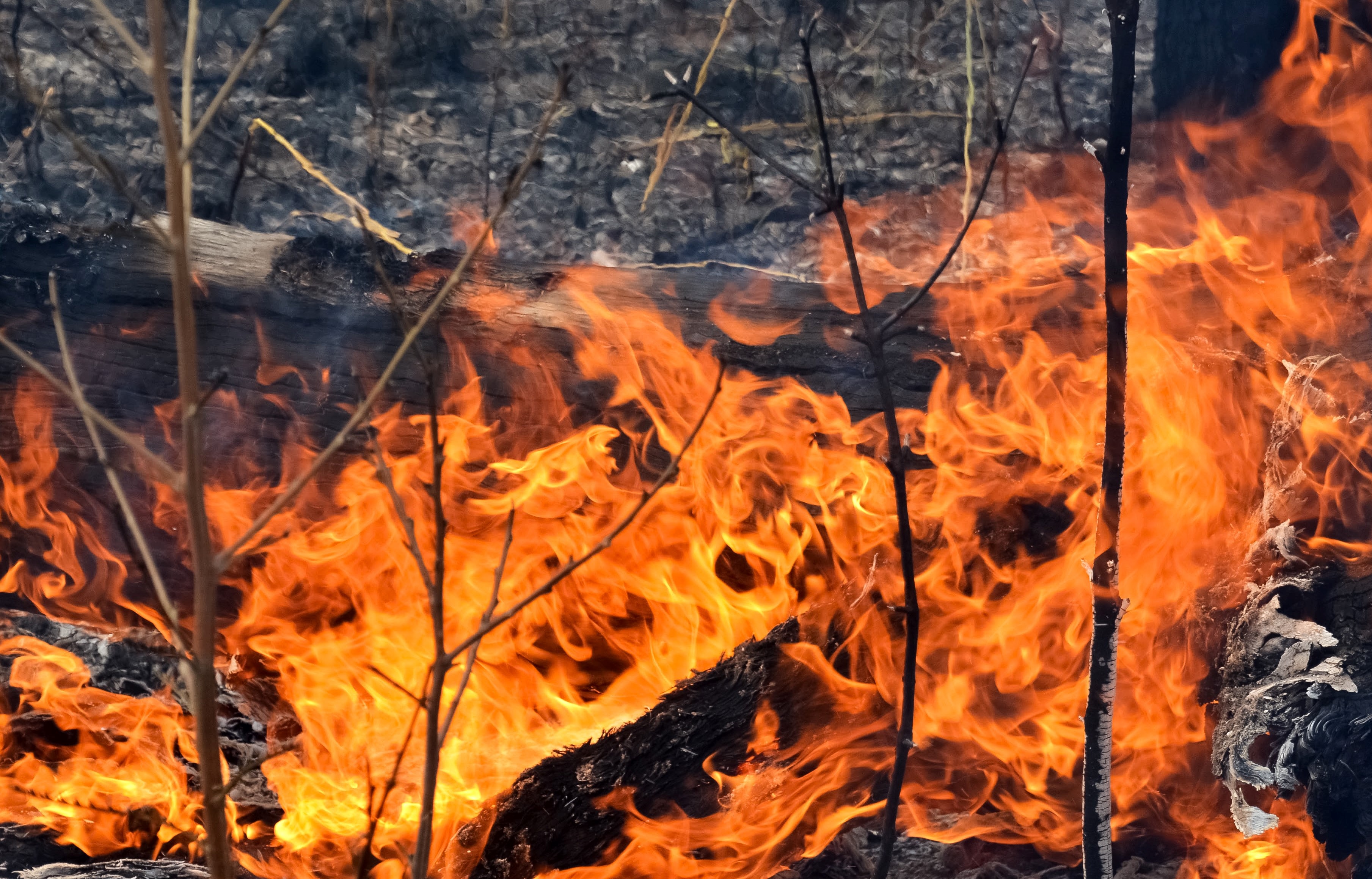 This standard specifies construction and materials requirements for buildings in our regions prone to bush fire attack.
We are given BUSH FIRE ATTACK LEVELS (BAL) to help categorise for the conditions and to understand product resistance to burning embers or even direct flame contact.
AWTA Product Testing offers the cone calorimetry testing in accordance with ASNZS 3837 for BAL rating timbers up to BAL 29.
Average heat and peak heat release rates when exposed to a specific heat irradiance allow for an objective means to assess timber for suitability for use at the various bush fire attack levels.
Sarkings, roof flashings and door seals are tested to AS 1530.2 to derive the flammability index levels specified.
AWTA Product Testing can offer good value with shade cloth and bush fire testing - please contact us for a quote or further assistance.

CONTACT US:
If you have any further questions on shade cloth or bush fire BAL rating, please do not hesitate to contact us:
PH: 03 9371 2400 or Email: producttesting@awta.com.au