Small Part Component Testing
Friday, 03 August 2018
Testing for the integrity and security of small parts and product components is critical to ensuring consumers are provided products that are safe, functional and maintain their aesthetic appeal.
Faulty or poorly secured snap, button and slide fasteners as well as small decorative attachments to garments and other products, have the potential to cause significant injury via laceration or ingestion. These should be tested as part of a product risk assessment and thorough quality control process.
TQRTM / AWTA Product Testing offers a wide range of tests for small parts and fasteners including:
Studs/Buttons/Decorative attachments - Attachment Strength
Studs - Unsnapping Force
Slide Fasteners (Zips) - AS: 2332 (Suite of Tests)
Bite Test for decorative and/or functional attachments
Elastic Durability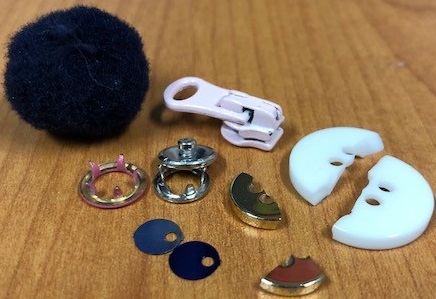 Speak with an AWTA Product Testing Technologist today about how you can protect yourself and your customers from the danger posed by these small but potentially hazardous product components.
For More Information:
Please contact us to discuss your component testing requirements on: PH: 03 9371 2400 or Email: producttesting@awta.com.au